Optical Tracking
History of Apollo Spacecraft Tracking
from Pine Mountain Observatory.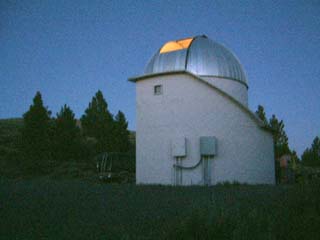 present day observatory
From 1969 to 1972 direct observations of Apollo spacecraft were conducted from Pine Mountain Observatory in the high desert of Central Oregon. This site collects artifacts from this pioneering work.
We regret that time allows us only this small sampling of the hundreds of pages of historic material in our collection.
site copyright © Richard Sears, all rights reserved.